Generally, "tradition" means habits, rituals, unalterable cultural and human knowledge. Actually the deepest meaning of word "tradition" is the hand-over from generation to generation and it brings the necessary and unavoidable transformation of the past into the future, the transformation of what you inherit from your forefathers and the way of making something new nowadays.
This is my aim: not a static idea of transfered knowledge, because it is not possible to save the authenticity of the past in a constantly changing present, but the proposal of the salami- making Art, through production methods in line with present requirements.
I mastered all secrets of this ancient Art during years of quiet and careful work side by side with the old pork butchers of my village; now I follow these notions properly, respecting their experiences and their old knowledge and skills.
The heritage of tradition must not repress the creativity, boldness and dynamism of the craftsman. I am firmly sure that tradition and innovation can coexist in a job like mine, typical of rural world, making a good use of the best instruments available nowadays.
My attempt and my dream is to produce high quality salami, using selected raw materials, following European regulations, observing maturing process, offering a right price, respecting all ingredients and methods which give an unmistakable flavour and taste.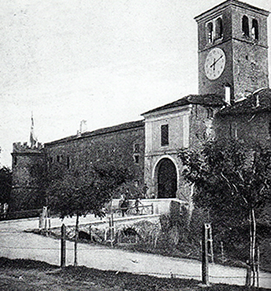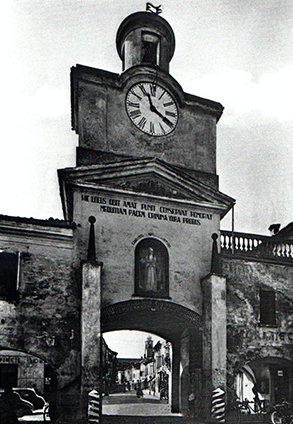 Our homemade salami is a typical local product, created following tastes and traditions of our area. The morphology and the history of our country promoted the local characterization of products, and we find this typical characterization also in the Art of salami-making; this variety of taste and flavour is the great wealth of Italy.
Our flavouring mixture and recipe (or concia)was born in 1862, when local groceries wisely mixed doses of spices and sold this mixture to local pork butchers; this recipe has been handed down from generation to generation up to the present day and it represents the pride and the originality of our SALAME LAZZARI.
SALAME LAZZARI is typical of the Po Valley tradition. We use only 100% ITALIAN HEAVY PORK MEAT with salt, herbs and spices which are subsequently stuffed in a HAND TIED NATURAL GUT.
We did not create a real brand of our SALAME LAZZARI, but we can affirm that abroad CREMONA SALAMI (produced only in Cremona province by pork butchers of Cremona) is synonymous with top quality and tradition.
During years we have been improving our products following all European sani- tary standards and laws, for this reason we have a CE mark on our labels, so we can send our salami in all European countries without problems.
In Italy we call Ragù the traditional classic minced meat sauce. Because of its tastiness, pasta with Ragù is one of the world's most popular and famous Italian dishes. This sauce has lots of versions, according to the different traditions and taste of each Italian region.
Our Ragù is prepared following the typical recipe of Ostiano, which reflects tradions and culture of our area. We use only 100% Italian meat and vegetables from Northern Italy farms.
The latest product of MACELLERIA LAZZARI is the duck meat sauce, to introduce a top quality product to very demanding customers; our sauce is more genuine than ready-to-use sauces produced in large amounts through industrial processes.
We use only duck meat from neighbouring villages or zero-miles meat, to guarantee the genuineness of our sauce.
This ready-to use sauce is characterized by a delicate flavour and it is perfect with homemade fresh pasta (ex. Tagliatelle, fettuccine, pappardelle).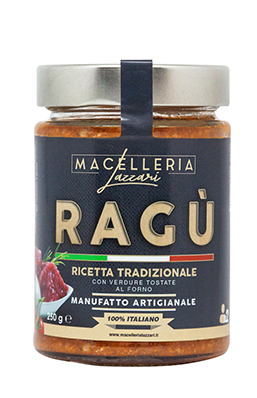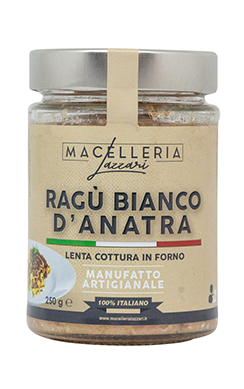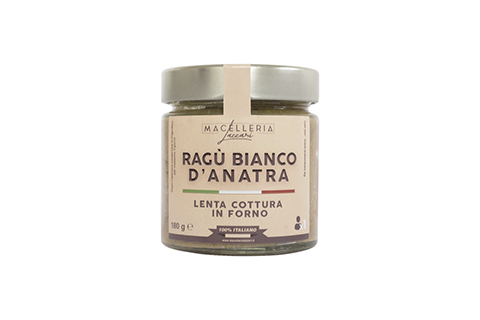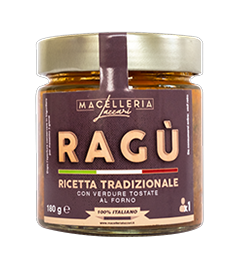 We prepare the braised meat sauce cooking the pork's jowl in a pot with red wine, oil, carrots, celery, onion, potato, garlic, salt, pepper and tomato passata.
Pork's jowl is a selected and high quality cut of meat, you will enjoy it if it is well prepared.
Children and adults appreciate this tender and tasty meat; so it is perfect to be used also for special dinner, to tickle the palate of your guests.
Pork's jowl braised is easy to prepare but it need a long cooking, and it is perfect also for a Sunday family lunch, with roasted potatoes or homemade polenta as side dishes.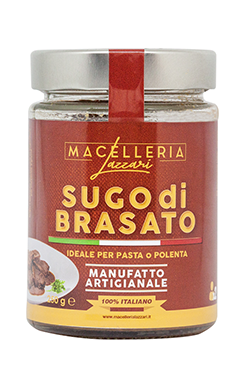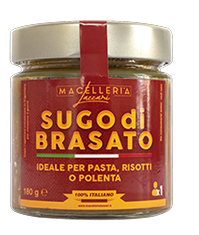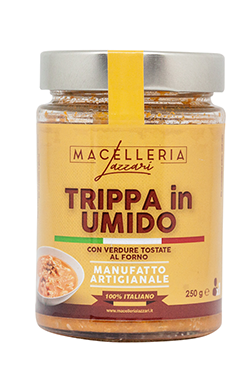 Stewed tripe is a rich and tasty dish from Northern Italy folk culinary traditions.
We make a soffritto frying chopped onions in oil, then we cook bovine tripe (foiolo or honeycomb tripe) slowly for two hours with tomato passata and we let it brown.
During its long cooking time, to soften the tripe without drying it out, we add some meat stock.
Finally, we dress the tripe with grated Parmigiano cheese.
The secret of this dish is the long and patient preparation, as well it is essential to remove fat from the tripe completely.
For any information or clarification, don't hesitate to contact us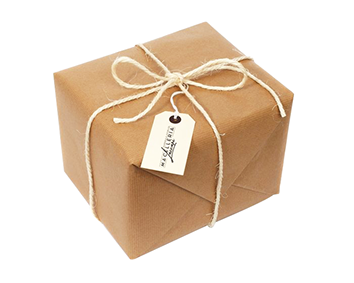 If you need a shipment, send an email to info@macellerialazzari.it
with the list of desired products.
ALIMENTO
LA MADIA
LAZZARI VINI
IL MELOGRANO